Purchase Daily Living Aids From The Safety Of Your Own Home
---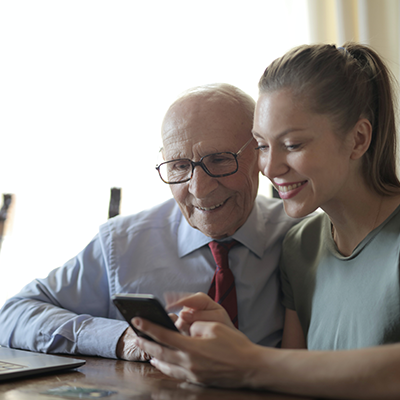 ---
Firstly, we would like to say a huge thank you to all of our amazing customers who have managed to support us throughout this difficult time. However, over the past months the shop has closed for a period of time and although we are now back OPEN; operating to strict guidelines, we felt it was time to make a big decision.
To keep the safety of our valued customers and our staff at the forefront of everything we do, we have made the decision to launch our very own, bespoke eCommerce website.
This brand-new website will give our customers the opportunity to purchase key mobility and daily living aids from the safety and comfort of their own home.
Customers will be required to open a personal account with us online, which will be used to store customer and order information so that future purchases can be made simply and quickly. The website will also mirror the departments we have in store so that our customers will be familiar with the layout of our products reducing any confusion.
Our new eCommerce website will be fully accessible on desktop, mobile and tablet so that you can visit and purchase on the device you feel most comfortable with. You will be able to browse a whole range of products, from tri walkers and scooters to bathroom and daily living aids.
This has been a big decision for us here at Countrywide Mobility and we hope that our customers, old and new, will continue to support us as our business evolves.
The store in Worcester will remain in operation and you can still visit us. We are only allowing one group of customers in our store at any one time, with safe distance guidelines and a one-way system. We are following the government provided guidelines and are doing everything we can to ensure a safe visit to our showroom.
We are also happy to provide home assessment visits on all our powered products whilst still adhering to the government guidelines and using our own personal protective equipment (PPE) when visiting you.
If you wish to schedule an appointment or home visit or wish to discuss how we will carry out our home visits safely, please call us on 01905 22950, or if you have any other questions please feel free to drop us an email to info@countrywide-mobility.co.uk