The Benefits of Installing a Stairlift in your Home
---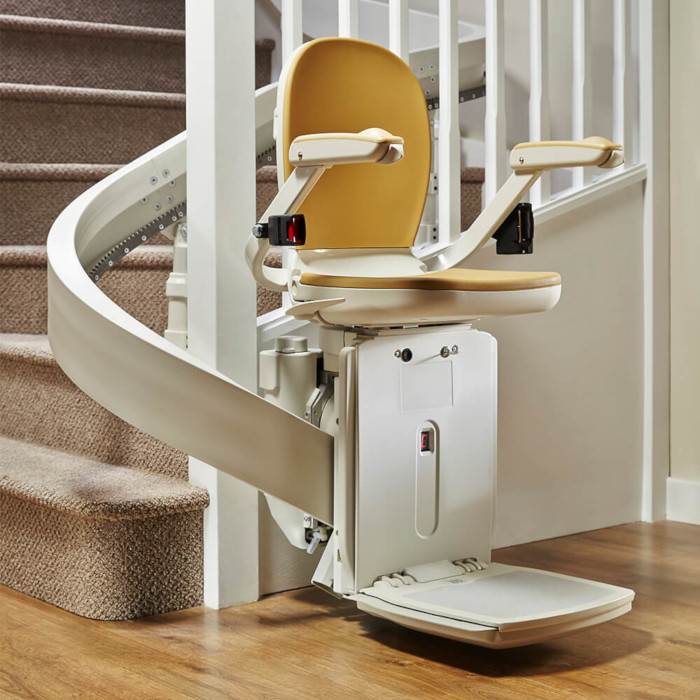 ---
For those less able, stairs can become a real difficulty due to reduced mobility or stability. Used every day, the stairs are an essential part of your home and are often impossible to avoid. Many people decide to remove the problem altogether and move to a single-level home or living facility. However, installing a stairlift can avoid this while also offering other benefits.
If you're still unsure whether or not a stairlift is the right thing for you and your home, read on to better understand how this mobility aid could transform your life for the best!
We supply a range of straight, curved and rental stairlifts here at Countrywide Mobility. If you'd like to find out more about how we can help you, contact us or visit our shop in Worcester.

1. Remain Independent for Longer
Perhaps the biggest benefit to installing a stairlift in your home is that it helps you to remain as independent as possible, for as long as possible. No longer will your stairs become a hassle or a source of pain; without having to rely on the assistance of a friend, carer or partner, you can safely navigate to different levels of your home.
2. Peace of Mind
Using a stairlift is a much safer way to move up and down the stairs, especially if you have reduced stability or an injury. It takes away the risk; even just missing one step or losing your balance for a second can result in serious injury. So, it's worth seriously considering.
Plus, most stairlifts have various features that include cut-out sensor, simple-to-use controls and a lap belt for extra safety.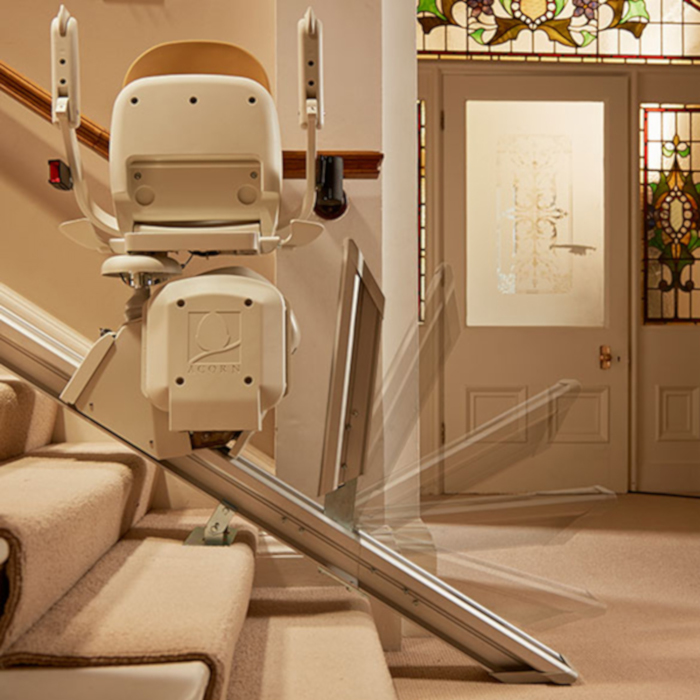 3. Stairlifts are Easy to Use
Stairlifts come with a range of different capabilities, depending on the needs of the user. In most cases, all you need to do is simply sit in the seat and use a switch to operate the direction in which you want the chair to move. Comfort is key; most stairlifts have armrests, a cushioned seat, and a footrest.
4. Bespoke to your Home
A bespoke, curved stairlift can accommodate different designs of staircases, including half- or quarter-landings. They can be used to access more than one level, and due to the fact that each home is different, the rail system can be made specifically for your staircase. If you just have one flight of stairs, a straight stairlift would be best. Find out more about the different types of stairlifts here.
5. No Need to Up Sticks!
Installing a stairlift is a much more affordable solution than moving to a single-level home or living facility. Here at Countrywide Mobility, we will help you find the right stairlift for you and, in most cases, we can install it within a couple of hours.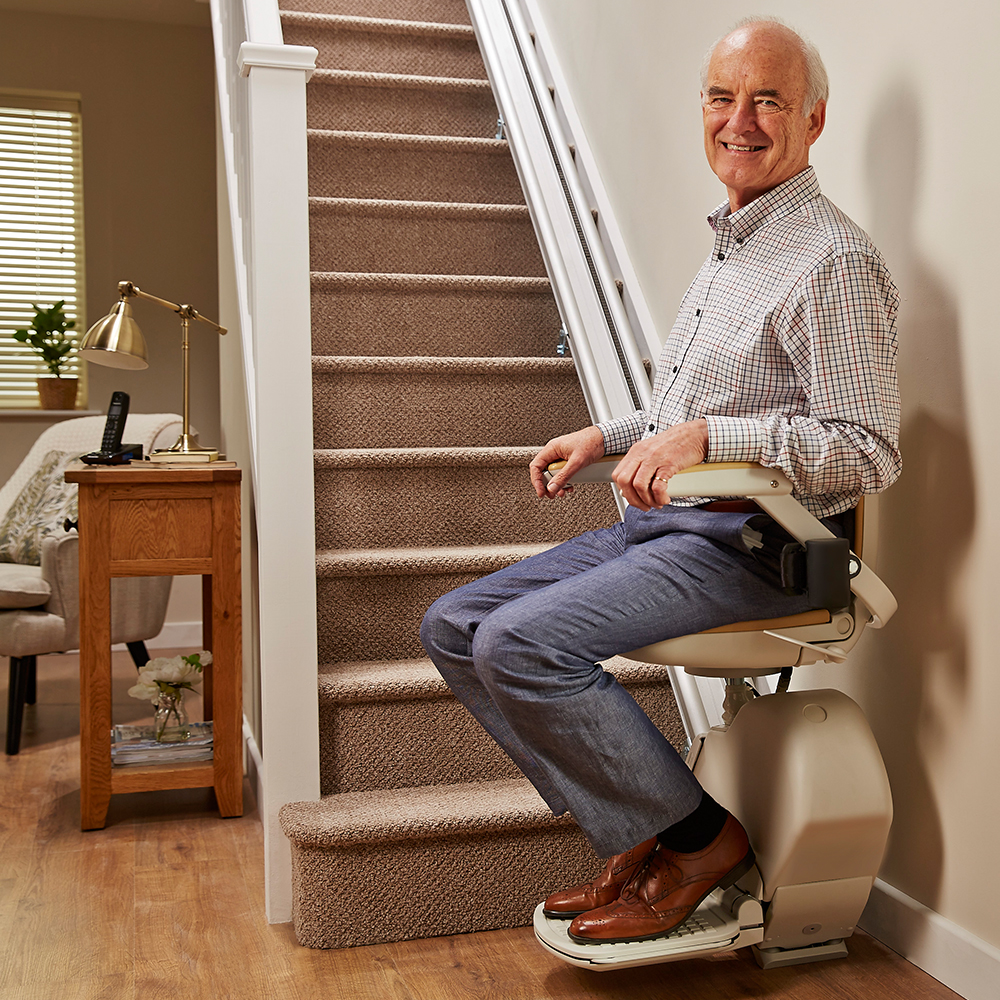 6. Rental Stairlifts are an Option
If you have a short-term injury or would like to 'try before you buy', renting a stairlift could be the right option for you. Here at Countrywide, our rental stairlifts have no minimum contract and prices start from as little as £40 per month, with maintenance and servicing covered.
Looking for further information?
Here at Countrywide Mobility, we supply and install a variety of stairlifts in Worcestershire and surrounding counties, including Worcester, Droitwich, Evesham, Bromsgrove, Malvern and Kidderminster. All of our stairlifts now come with a 2-year manufacturer's warranty and we can also provide further warranty extensions and service contracts.
If you'd like us to come to you and carry out a free home assessment to establish what type of stairlift you require, please don't hesitate to call us on 01905 29950.
You will always get the best service with Countrywide Mobility. It's good to compare prices to find the stairlift that's right for you, in budget and of the best quality. Here at Countrywide, our team will never pressure you to make a sale. We are all about providing excellent customer service so that you find the right product for you. Take a look at our range of stairlifts here.