Preparing Your Mobility Equipment for the Winter: Tips and Tricks
---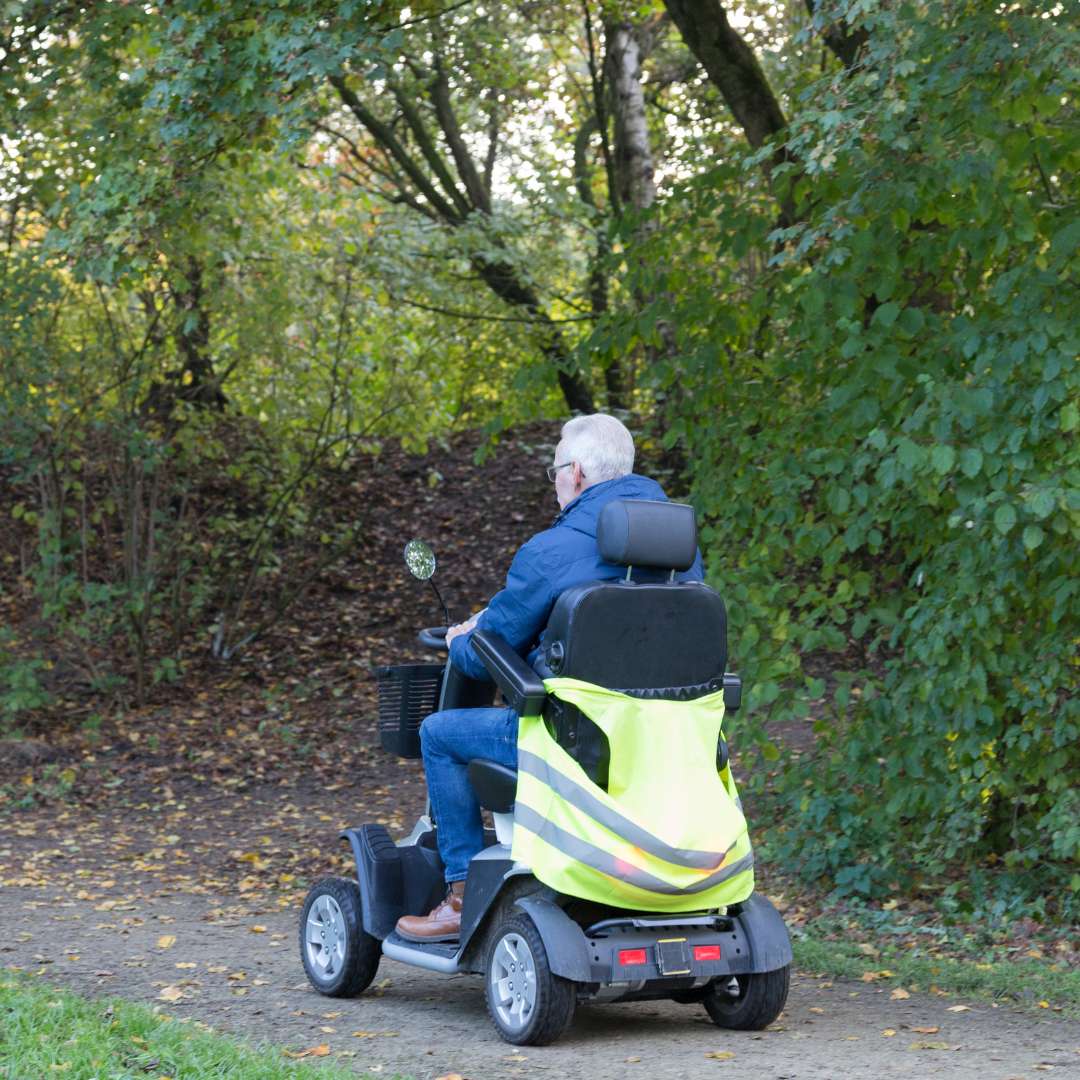 ---
Winter is a beautiful season. It is a time for family gatherings, warm cocoa, and the prospect of Christmas! However, winter can also be a challenging time for individuals who rely on mobility equipment. The cold and icy conditions can pose safety risks and require some additional maintenance to ensure that your equipment is functioning safely and efficiently. In this post, we will explore some useful tips and tricks to help you prepare your mobility equipment for the winter and stay safe during the cold months.

1. Check Your Tires
The first element to consider when preparing your mobility equipment for the winter is your wheelchair, powerchair or scooter tires. With snow and ice accumulating outdoors, you'll need the proper traction and balance to manoeuvre through these conditions. It is essential to check your tires' pressure regularly, too. Cold weather can cause the air pressure in your tires to decrease, making them harder to move around. So, make sure you keep a tire pressure gauge handy to ensure your tires remain adequately inflated. If you're worried, contact us on 01905 29950 and we can advise you on the right course of action.

2. Protect Your Battery
Cold weather can significantly affect your mobility equipment's battery life, causing it to lose its charge more quickly in low temperatures. To reduce the risk of your battery deteriorating, make sure you store your equipment indoors or in a warm, dry place whenever possible. If you use your mobility device regularly, charge the batteries more frequently, and use them whenever possible to keep them functioning correctly.

3. Maintain Brakes and Throttle
Your mobility equipment's brakes and throttle are essential safety features that must function correctly, especially during the winter months. Make sure you are testing and using these features regularly — check the brake function and get assistance to repair if you feel they do not hold or stop your mobility equipment efficiently. Lubricate your equipment regularly, especially the throttle, to prevent ice build-up and avoid risking any issues while on the move. Doing so will ensure that you have better control over your mobility equipment, which is vital in harsh winter conditions. A yearly service is recommended and at Countrywide Mobility we can carry this out for you. This includes testing main components, lubrication on all moving parts plus a battery and charger test. Call 01905 29950 for more information.

4. Consider Adding Accessories
Winter accessories can make a big difference when it comes to mobility equipment safety. Look for weather-resistant covers that shield your equipment from the elements if you need to leave it outside. You can also add a windshield or rain canopy for added warmth and protection against the cold wind. For those with mobility equipment that needs an attachment for caregivers or family members to push, consider adding a blanket or seat cushion to keep them comfortable while outside.

We stock a wide range of accessories here at Countrywide Mobility – call us on
01905 29950 or visit our shop in Worcester for more information.
Mobility equipment is essential, providing a sense of independence and freedom.
However, taking the necessary precautions to prepare for the winter season is
critical to stay safe and maintain your equipment's longevity. Preparing your mobility equipment for the winter may seem like a daunting task, but with the tips and tricks mentioned above, it needn't be. Check your tires, protect your battery, maintain your brakes and throttle and add winter accessories.
For more information or to book a service on your mobility equipment, please contact our friendly team on 01905 29950.